"Surprise, bitch."
This is Tiarra Duncan, a 21-year-old from Charlotte. Recently, Duncan decided to make an orange ginger braised duck for dinner. So, she bought a duck at a market.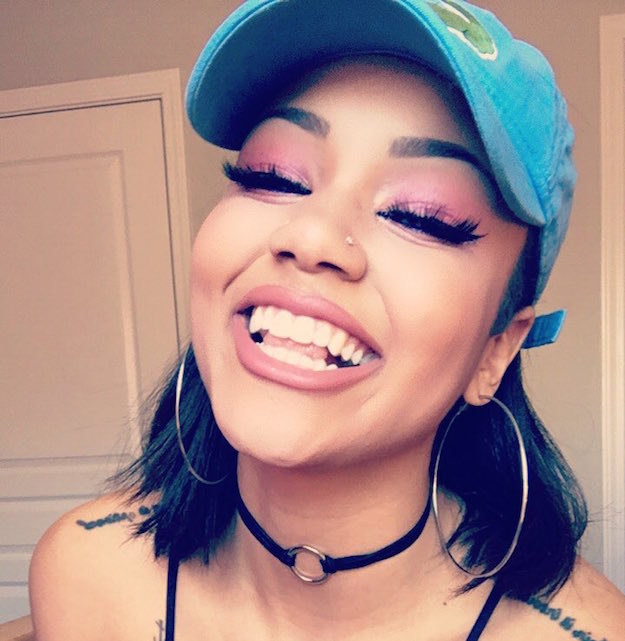 Tiarra Duncan
Duncan told BuzzFeed News the meat was labeled just as frozen duck at the store.
"I was expecting it to look like how a whole chicken or turkey does when you buy it," she said. "No head, no feet."
GAHHHDUKHSIUGDHIUGILUAGDHJDGAHJDG.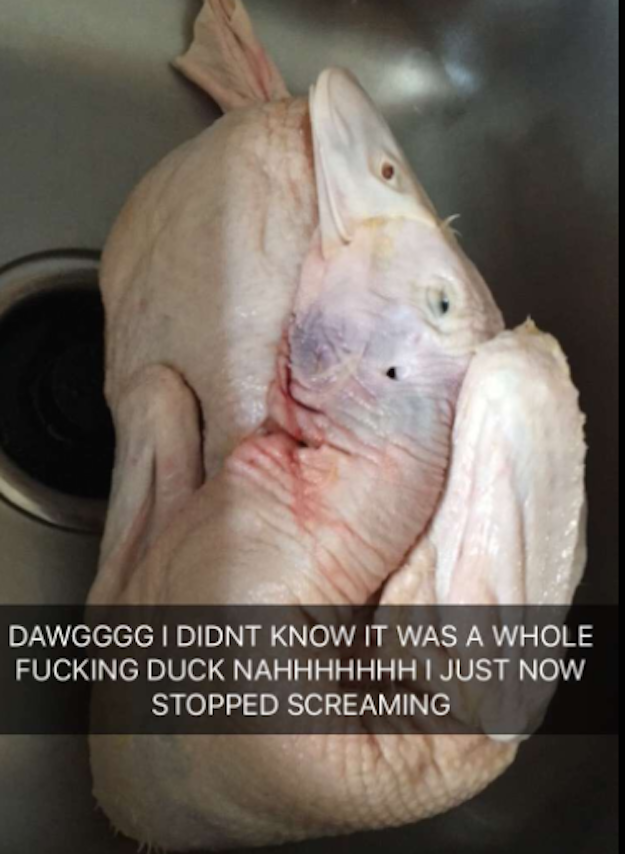 Tiarra Duncan
---