"Dad… I'm a tomato sauce man."
A commercial for Sydney Gay and Lesbian Mardi Gras has people all over the world talking about sauce (and marriage equality).
The ad is set at a birthday barbecue at which family members are lathering their food in barbecue sauce. The son, who does not like barbecue sauce, stands and awkwardly "comes out" to his family, revealing he is… "a tomato sauce man". The father, who appears to be deeply disappointed, walks off and removes his birthday hat before returning and hugging his son.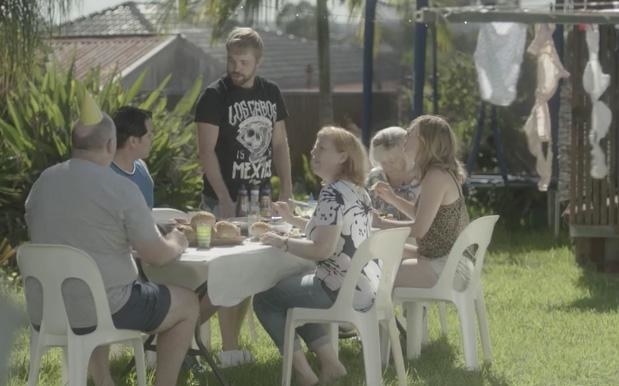 Sydney Gay and Lesbian Mardi Gras
"I just thought, 'Wouldn't it be nice to have a family where there's a gay couple and that's a total non-event'," the ad's creator, Armand de Saint-Salvy, told BuzzFeed News.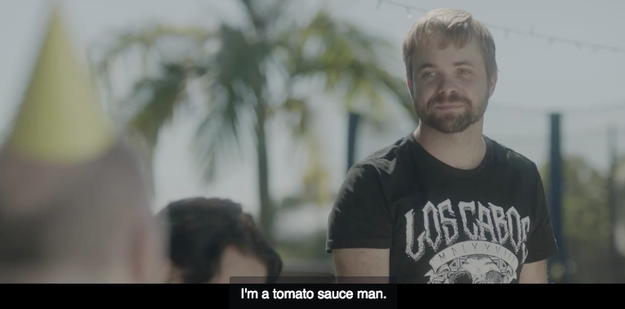 "It's kinda sad that people have to go through the coming out process… We decided to have a family make a huge deal out of something completely inconsequential, like sauce."
De Saint-Salvy said he did not want to make a big deal out of the relationship between the son and his partner.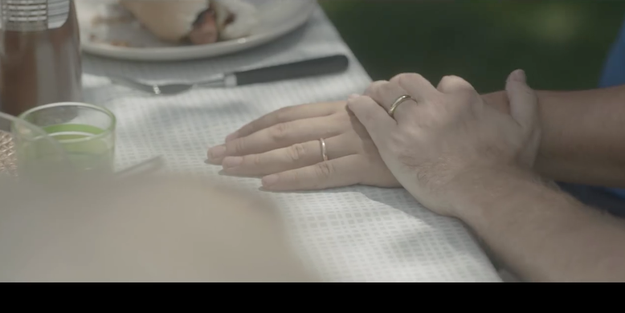 "Rather than going hard on the marriage equality line, we thought we'd just slip that wedding band shot in," he said.
Sydney Gay and Lesbian Mardi Gras
---