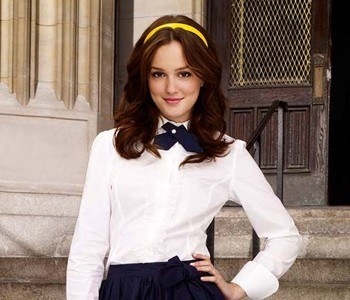 The CW
Gossip Girl entered the zeitgeist in such a way few shows ever do. It was name-checked on shows like 30 Rock, Entourage, and Skins, plus in films like Easy A and Horrible Bosses. Much like The O.C. with The Real Housewives, it turned out the inspiration for just a Bravo reality show (the short-lived NYC Prep). And it helped to cement the still-young CW network (the WB/UPN hybrid only agreed to be a year old when Gossip Girl launched) to be a premiere destination for young adult viewers.
On her scant breaks on the show, Leighton Meester was featured on Cobra Starship's 2009 Billboard Hot 100 single "Good Girls Go Bad" and co-starred by two a dozen movies, such as the comedy Date Night with Tina Fey and Steve Carrell, the Oscar-nominated drama Country Strong with Gwyneth Paltrow, and thriller The Roommate with Minka Kelly.
When Gossip Girl came to a close in December 2012, Meester focused her energy on music and theater; she made her New York stage debut in Of Mice and Men in April 2014 and released her debut LP Heartstrings October of the year. In her personal life, what gave the look of 2000s teen drama fanfiction found life: She married Adam Brody in February 2014 and became a mother in August 2015.
And now, nearly several years after she was brought to the world, Meester is headed back in television with Fox's Making History, which premieres March 5. When asked what led her to sign onto another series, Meester said, completely stone-faced, "Am I broke?" Then, she broke out a huge smile and discrete an equally large laugh.
The the fact is, in fact those numerous years of working nonstop, Meester found herself inside the luxurious position of lacking to work — then again she see the script for Making History and "it just spoke in my opinion," she told BuzzFeed News on the Market Cafe in Westwood, California. The time-traveling comedy unexpectedly ticked off every box on her behalf seemingly impossible checklist of requirements for the potential get back to TV.