1
What Cooking Hacks Worked VS What obviously didn't work.
Jenny Chang / BuzzFeed
Here's the 10 Pinterest Cooking Hacks!
HACK #1: Simply wrap the stem of bananas in plastic wrap to ensure they will last longer.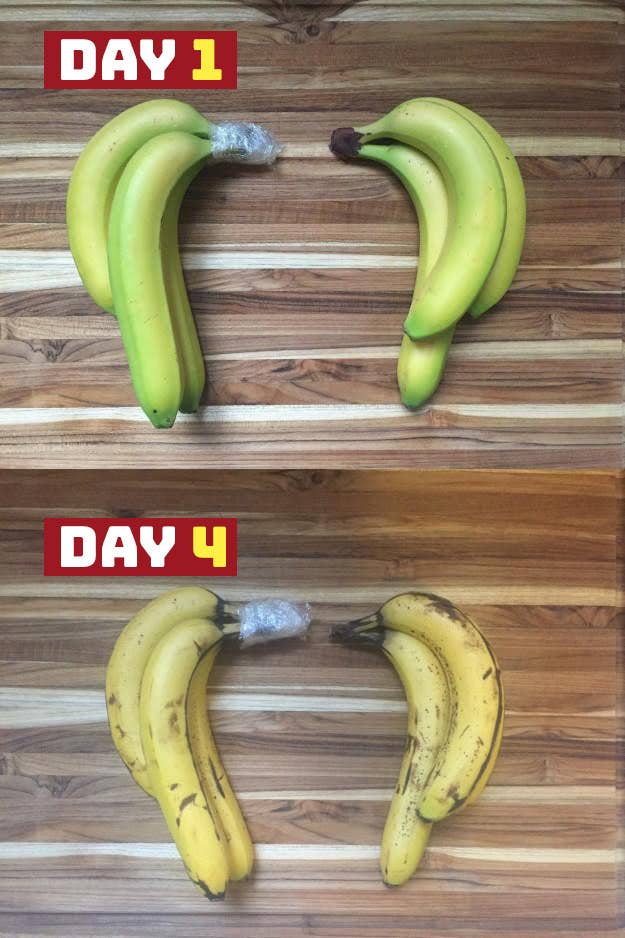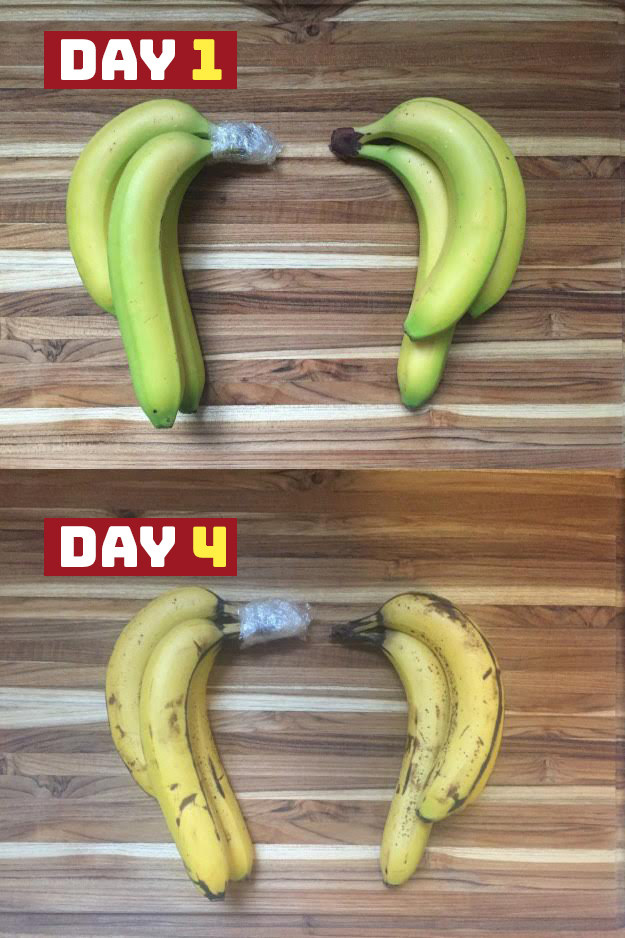 Melissa Harrison / BuzzFeed
THE IDEA: The plastic wrap will help to contain the ethylene gas which bananas produce making them to brown over time.
DID IT WORK?: Not as we hoped. THE RESULTS: By day 4, both bananas had ripened approximately at the same speed – The sets of bananas that have been wrapped was only slightly less dotted compared to the unwrapped ones. All in all: Not a significant difference.  -Melissa Harrison